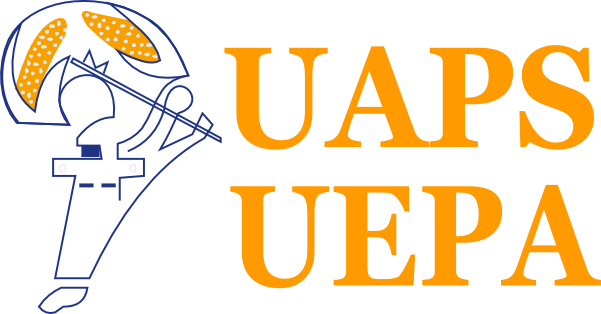 African Population Studies/Etude de la Population Africaine
is a  bilingual journal [English and French] published twice a year in April and October by the
Union for African Population Studies
. It publishes dependable and timely information emanating from original research on African population, development and related fields. Papers are invited from researchers and others working in the population field.
Editorial Office
Demography and Population Studies Programme
University of the Witwatersrand
Johannesburg
South Africa
---
Announcements
No announcements have been published.
Vol 30, No 2, (2016): Supplement Special Issue On "Demographic Dividend In Africa: Prospect,Opportunities And Challenges"
This Special issue  of African Population Studies Journal is based on a sample of manuscripts presented at the 7th African Population Conference of the Union for African Population Studies, held at St. George Hotel, Centurion, Pretoria, South Africa, between Nov 30 and Dec 4, 2015. The Editorial Board received more than 200 manuscripts.
The manuscripts included here are the ones that were found to be publishable after a painstaking peer-review process. Authors were given the opportunity to revise their manuscripts. Out of more than 200 manuscripts submitted, only 55 [fifty five) were accepted for publication.
Funding Support
The United Nations Fund, Eastern and South African Region in Johannesburg, South Africa provided the financial support to organize the review retreat
The William and Flora Hewlett Foundation through a grant to the University of the Witwatersrand Population Programme, South Africa provided support for the online and print publications of this Issue.
The support of South Africa National Department of Social Development through its National Population Unit is also appreciated.
The Editorial Board acknowledges with deep gratitude the contribution of the following scholars in the peer-review process:
Dr. Carlos Arnoldo
Dr. Blessing Mberu
Dr. Madeleine Pambe Wayack
Dr. Gervais Beninguisse
Dr. Dorothy Ononokpono
Dr. Daniel Rakgoasi
Dr. Nicole De Wet
Mr. Vesper Chisumpa
Dr. Pamela Chirwa Banda
Dr. Richmond Tiemoko
Dr. Joshua Akinyemi
Table of Contents
Articles
| | | |
| --- | --- | --- |
| | Lily Yarney, Angela K. Amankwah, Chuks J. Mba, Kwame Asamoah, Justice N. Bawole | |
| | | |
| --- | --- | --- |
| | Nathalie Mondain, Valérie Delaunay, Valérie Ouédraogo | |
| | | |
| --- | --- | --- |
| | Sainan Zhang, Edilberto Loaiza, Rachel Snow | |
| | | |
| --- | --- | --- |
| | Collins Juma, Donatien Beguy, Blessing Mberu | |
| | | |
| --- | --- | --- |
| | Lorretta Favour Chizomam Ntoimo, Clifford O Odimegwu, Justin Dansou, Tolulope M Ola | |
| | | |
| --- | --- | --- |
| | Mercy Shoko, Mark A. Collinson, Lesego Lefakane, Kathleen Kahn, Stephen M. Tollman | |
| | | |
| --- | --- | --- |
| | Yannick Brice KOUOGUENG YEYOUOMO | |
| | | |
| --- | --- | --- |
| | Mark A Collinson, Michael J White, Carren Ginsburg, F. Xavier Gómez-Olivé, Kathleen Kahn, Stephen Tollman | |
| | | |
| --- | --- | --- |
| | Adeniyi Francis Fagbamigbe, Erhabor Sunday Idemudia | |
| | | |
| --- | --- | --- |
| | Grace Chisamya, Adrian Gauci | |
| | | |
| --- | --- | --- |
| | Emmanuel O Olamijuwon, Jeremy Gumbo | |
| | | |
| --- | --- | --- |
| | Joy A. Osifo, Olufunmilayo I. Fawole, Adebola A. Adejimi, Oluwakemi A. Sigbeku | |
| | | |
| --- | --- | --- |
| | Frank Mubiru, Leornard K. Atuhaire, Yovani Moses Lubaale, Robert Wamala | |
| | | |
| --- | --- | --- |
| | Kennedy Eborka, John Lekan Oyefara | |
| | | |
| --- | --- | --- |
| | Inocent Moyo, M D Nicolau | |
| | | |
| --- | --- | --- |
| | John Lekan Oyefara, Bamidele Omotunde Alabi | |
| | | |
| --- | --- | --- |
| | Peter Kisaakye, Tom A. Moultrie | |
| | | |
| --- | --- | --- |
| | Zahia Ouadah-Bedidi, Jacques Vallin, Ibtihel Bouchoucha | |
| | | |
| --- | --- | --- |
| | Chinwe R. Nwanna, Michael O.N Kunnuji | |
| | | |
| --- | --- | --- |
| | Nicole De Wet, Jeremy Gumbo | |
| | | |
| --- | --- | --- |
| | Nomsa Mahlalela, Pranitha Maharaj | |
| | | |
| --- | --- | --- |
| | Kenabetsho Bainame, Serai D Rakgoasi, Mpho Keetile, Motsholathebe Bowelo | |
| | | |
| --- | --- | --- |
| | Olatunji Babatola, Emily Ojukwu | |
| | | |
| --- | --- | --- |
| | Ssebiryo Francis Exavious | |
| | | |
| --- | --- | --- |
| | Ganzamungu Zihindula, Kwaku Oppong Asante, Anna Meyer-Weitz, Olagoke Akintola | |
| | | |
| --- | --- | --- |
| | Chimamaka Excellence Uzochukwu, Olufunmilayo Fawole, Ayo Stephen Adebowale | |
| | | |
| --- | --- | --- |
| | Lillian Pazvakawambwa, Lawrence Kazembe, Nelago Indongo | |
| | | |
| --- | --- | --- |
| | T. A. Adeleke, J O. Akinyemi, A. S. Adebowale, O. I. Fawole | |
| | | |
| --- | --- | --- |
| | William Muhwava, Gideon Rutaremwa | |
| | | |
| --- | --- | --- |
| | Fausta Ongaro, Silvana Salvini | |
| | | |
| --- | --- | --- |
| | Wanjiru Gichuhi, Alexander M. Nasiyo | |
| | | |
| --- | --- | --- |
| | James Ntozi, Felece Katusiime-Kabazeyo | |
| | | |
| --- | --- | --- |
| | Tilahun Nigatu Haregu, Abdhalah K. Ziraba, Blessing Mberu | |
| | | |
| --- | --- | --- |
| | Lesego Masebe, Mmatlala Ramosebudi | |
| | | |
| --- | --- | --- |
| | Serai D Rakgoasi, Mpho Keetile | |
| | | |
| --- | --- | --- |
| | Sally E. Findley, Henry V. Doctor, Godwin Y. Afenyadu | |
| | | |
| --- | --- | --- |
| | Abdoul Moumouni Nouhou, Siaka Cissé, Daouda Aba Fané, Assa Gakou Doumbia, Claudine Sauvain-Dugerdil | |
| | | |
| --- | --- | --- |
| | Aina Thompson ADEBOYEJO, OBIDIYA Mobolaji Omotayo | |
| | | |
| --- | --- | --- |
| | Rebecca Kubanji, Ogar Rapinyana, Nthabiseng Phaladze, Kesaobaka Molebatsi | |
| | | |
| --- | --- | --- |
| | Hélène KAMDEM KAMGNO, Astadjam YAOUBA | |
| | | |
| --- | --- | --- |
| | Brothers Wilright Malema, Moses Kagiso Keetile | |
| | | |
| --- | --- | --- |
| | Yemi Adewoyin, Aina Thompson Adeboyejo | |